The power of a brilliant, wholesome smile extends beyond mere visual appeal. It serves as an emblem of self-assurance, uplifted spirits, and enhanced social interactions. Nevertheless, dental concerns such as misalignment, discoloration, chips, or gaps can significantly impede one's willingness to smile and affect their self-confidence.
Our centre for cosmetic dentistry, conveniently located in Thousand Oaks, serves local residents with the best cosmetic dentistry that is both high-quality and affordable. Under the expert guidance of the accomplished Dr. Vadim Lebovich, we use cutting-edge technology combined with exceptional dental artistry. With this blend of technology and skill, we shape smiles that do more than just enhance your appearance — they boost your confidence and make you shine. Every procedure, every treatment, is aimed at one goal: to transform your smile into a beacon of self-assurance.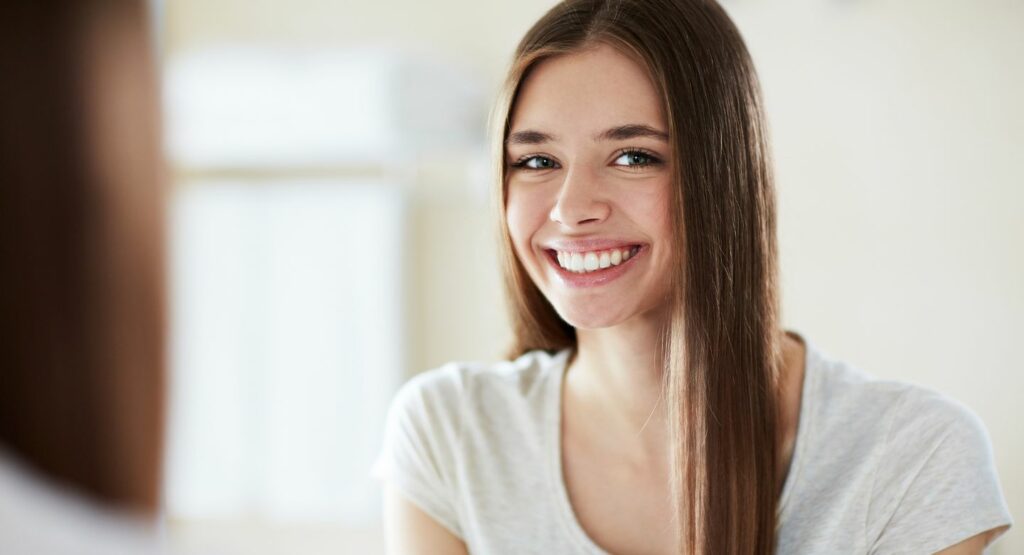 Unleashing Your Smile's Potential With Our Diverse Range of Cosmetic Dentistry Services
Our suite of aesthetic dentistry services has been carefully curated to address a wide spectrum of dental concerns.
Teeth Whitening: For teeth that have lost their luster, our professional zoom whitening solutions can revive your smile's original brightness.
Porcelain Veneers: These finely crafted pieces of ceramic material provide an effective solution for aesthetic issues like chipped, unevenly colored, or poorly formed teeth.
Dental Crowns: Acting as a custom-made shield for your tooth, these porcelain crowns recreate its original form, dimensions, and visual appeal. They're an excellent solution for damaged or decayed teeth that cannot be restored with fillings or other dental procedures.
Dental Implants: A highly durable and long-lasting solution for missing teeth, dental prosthetics mimic the appearance and functionality of natural teeth, improving your smile and overall oral health.
Invisalign: This innovative system uses clear aligners that apply gentle force to incrementally adjust your teeth into their desired positions.
Dental Bridges: Serving as sturdy replacements for absent teeth, bridge prosthetics can rejuvenate your eating, speaking capabilities, and, most importantly, your confident smile.
Teeth Bonding: An affordable and minimally invasive procedure, cosmetic bonding is used for repairing chipped or cracked teeth, closing gaps, reshaping teeth, or as an aesthetic substitute for silver-colored fillings.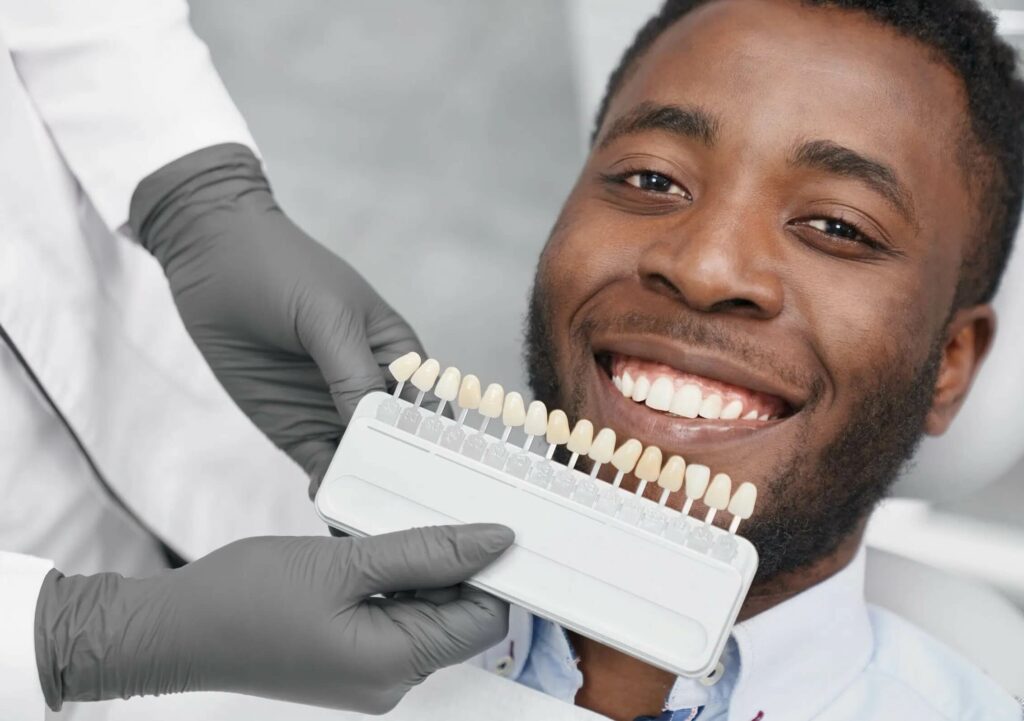 Understanding the Cost of Cosmetic Dentistry and Insurance Coverage
Investing in your oral health with dental cosmetics is not just about monetary expenditure; it's about enhancing your life quality. So, how much does dentistry cosmetic cost? The expenses related to smile aesthetics are influenced by the intricacies and specifics of the individual procedure. However, at Lombard Dental Studio, we prioritize your smile and offer affordable payment plans to ensure cost is never a barrier to your radiant smile.
What about insurance coverage? The extent to which aesthetic dentistry is covered by insurance varies significantly among providers and plans. Some cosmetic dentistry procedures may be partially covered if they also have a restorative purpose. We suggest contacting your insurance representative to gain clarity on your policy's coverage specifics. We are also here to guide you through the insurance process to help you make the most out of your benefits.
Reaping the Benefits of Cosmetic Dentistry
Beyond just an aesthetic upgrade, investing in dental aesthetics at Lombard Dental Studio in Thousand Oaks provides numerous benefits:
Enhanced Confidence: With a beautiful smile, you're likely to feel more confident in your personal and professional interactions.
Improved Oral Health: Many aesthetic dental procedures also contribute to better oral health, for instance, aligning crooked teeth makes them easier to clean, reducing the risk of gum disease and tooth decay.
Customized Solutions: Your treatment plan is designed specifically for you, ensuring the best possible results.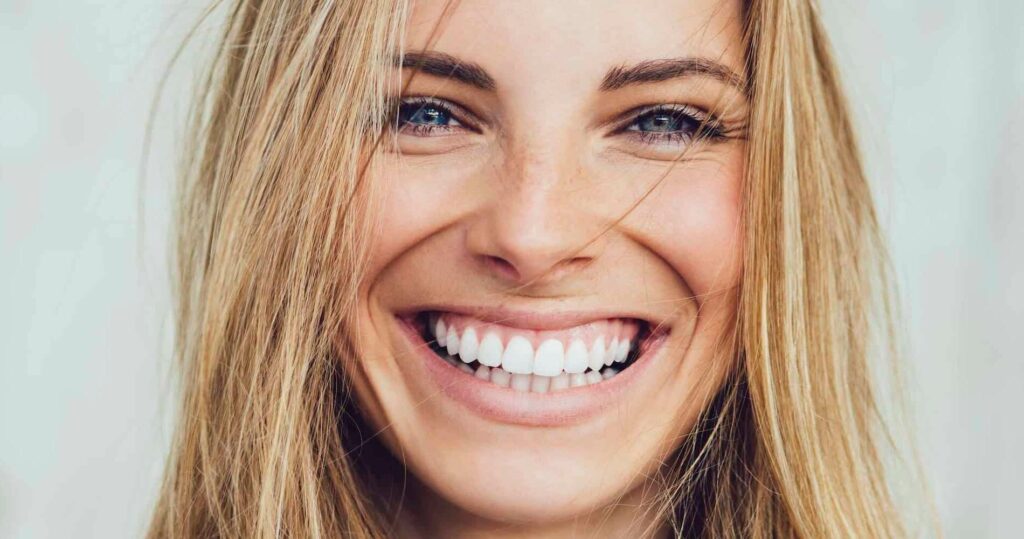 Frequently Asked Questions
1. How long does cosmetic dentistry treatment take?
The time frame for dental cosmetics treatment is determined by the complexity of the patient's individual needs and the nature of the procedure itself. While zoom whitening may take as little as one visit, more complex procedures like dental implants could require several visits.
2. Is cosmetic dentistry covered by insurance?
Cosmetic dentistry insurance varies greatly among providers and plans. Some procedures may be partially covered if they also have a restorative purpose. We advise you to directly consult your insurance agent to better understand what your policy may cover in terms of aesthetic procedures.
3. Will the results of cosmetic dentistry look natural?
Absolutely! At Lombard Dental Studio, we strive to augment the natural beauty of your smile, preserving its authentic charm while making improvements. We customize every procedure to the patient's individual features, ensuring a result that fits seamlessly with your appearance.
Your dazzling, confident smile is just around the corner. Contact Lombard Dental Studio in Thousand Oaks to schedule your consultation with Dr. Vadim Lebovich and discover the transformative power of cosmetic dentistry today.