Orthodontic treatment doesn't end when your braces come off. The next crucial step involves wearing retainers to maintain that picture-perfect smile. 
In Thousand Oaks, California, Dr. Vadim Lebovich highly recommends the use of these post-treatment orthodontic devices, including permanent options, to ensure long-lasting results post-orthodontic treatment.
What Is a Retainer?
This custom-made dental aligner is designed to secure your teeth in their newly aligned positions following the completion of your orthodontic journey. Typically made from materials like plastic or metal, these alignment maintainers are a vital aspect of oral care after treatment.
Why These Orthodontic Appliances Are Essential
Numerous reasons exist for using these dental aligners. Primarily, they help to sustain your newly achieved tooth alignment, mitigating the risk of any backward shifts. Additionally, they can serve to further fine-tune the alignment and are particularly effective at minimizing unexpected tooth movement, often seen in younger patients.
Types of Orthodontic Appliances and Their Benefits 
Bite Appliances:
Also known as interior liners, these custom-fitted devices are popular choices for maintaining your teeth's new positions after orthodontic treatment.
Over-the-Teeth Appliances:
These are particularly suitable if you've had tooth extractions during your treatment, as they envelop the whole surface of your dental structure.
Permanent Retainers:
These are securely bonded to either your upper or lower teeth, providing a long-lasting solution to maintaining alignment.
Advantages:
Ease of Cleaning: Compared to fixed orthodontic devices, retainers for teeth are easier to clean.
Cost-Efficient: These appliances are generally a one-time cost, making them more budget-friendly.
Comfort: Unlike braces, these devices are far less restrictive, providing a comfortable experience during the treatment period.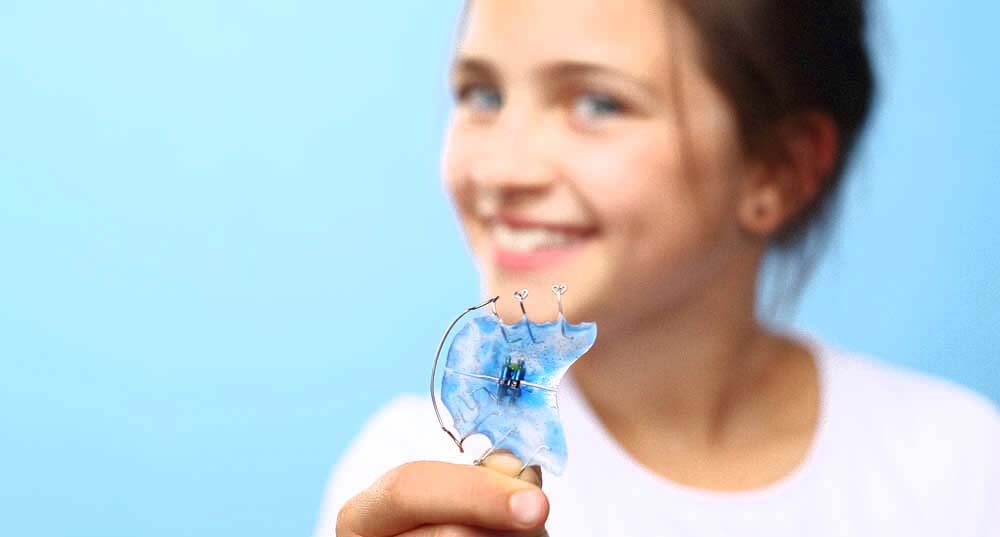 FAQ
What is a Retainer?
This is a custom-fitted dental appliance designed to keep your teeth in their updated positions after completing orthodontic treatment. These alignment maintainers are usually constructed from materials like plastic and metal.
How to Clean a Retainer?
Cleaning this dental aligner involves simple steps. Use a toothbrush and toothpaste to brush it daily. Flossing between the appliance and your teeth is also recommended. For a deeper clean, you can soak it in antiseptic mouthwash or a specialized cleaning solution.
How Much Does a Teeth Retainer Cost?
The cost of retainers can fluctuate depending on the complexity of your needs and materials used. It's a one-time investment usually, but upkeep may incur additional costs. To get the most accurate estimate, consult with your insurance provider. 
How Does a Retainer Work?
This dental appliance operates by applying gentle pressure to keep your teeth in their corrected positions. It helps to prevent any regression back to their previous, misaligned states and can also fine-tune the teeth's alignment over time.
Orthodontic appliances are crucial in dentistry for maintaining a healthy, beautiful smile after your treatment is complete. Whether you opt for metal retainers or a permanently bonded option, it's essential to follow best practices for keeping them clean.
If you're in Thousand Oaks, consider consulting with Dr. Vadim Lebovich either online or in-person about the ideal appliance for your needs. Remember, orthodontic care involves more than just fixing or aligning your teeth; it's about long-term maintenance and care.