There are many aspects to maintaining a sparkling smile, but none are quite as transformative as dentistry restorative procedures. A field dedicated to rehabilitating your oral health and aesthetics, reconstructive dentistry can be your key to unlocking the confident smile you've always desired.
At Lombard Dental Studio, we excel in delivering professional, high-quality or restoration services tailored to the unique needs of each patient. Our goal, under the seasoned guidance of Dr. Vadim Lebovich, is to help our patients restore their dental implants and other teeth to full functionality and aesthetic glory.
Unveiling the Power of Restorative Dentistry
So, what exactly does the field of dental rehabilitation entail? In essence, it is a branch of dentistry focused on diagnosing and managing diseases of the teeth and their supporting structures. This field spans an extensive variety of therapeutic interventions, from basic tooth restoration such as fillings to advanced procedures like dental implant restorations. The primary aim is to restore your innate grin while safeguarding against future oral issues.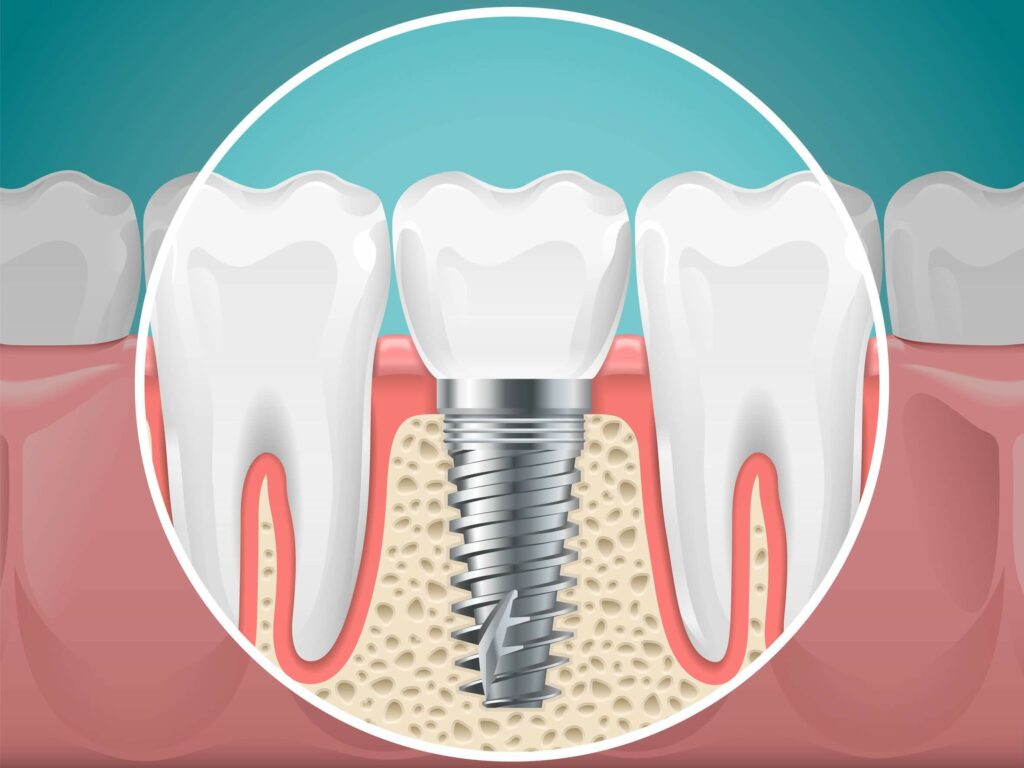 The benefits of restorative dentistry are far-reaching and go beyond merely cosmetic improvements. Restorative treatments enable proper chewing function, enhance speech clarity, align the jaw, and prevent further tooth damage. The restoration of dental implants, in particular, contributes significantly to the quality of your everyday life.
The Lombard Dental Studio Difference
We offer a plethora of dental repair services, each designed to address specific oral challenges. Driven by our core values of professionalism, quality service, and superior patient care, we ensure each patient receives treatment best suited to their oral health needs.
Among our highly sought-after services are composite fillings, an aesthetic and biomimetic solution that perfectly mimics the appearance and function of natural teeth. Dental crowns, another mainstay of our center, are employed to cap damaged teeth or as a finishing touch for dental implant restorations, fortifying them against future harm.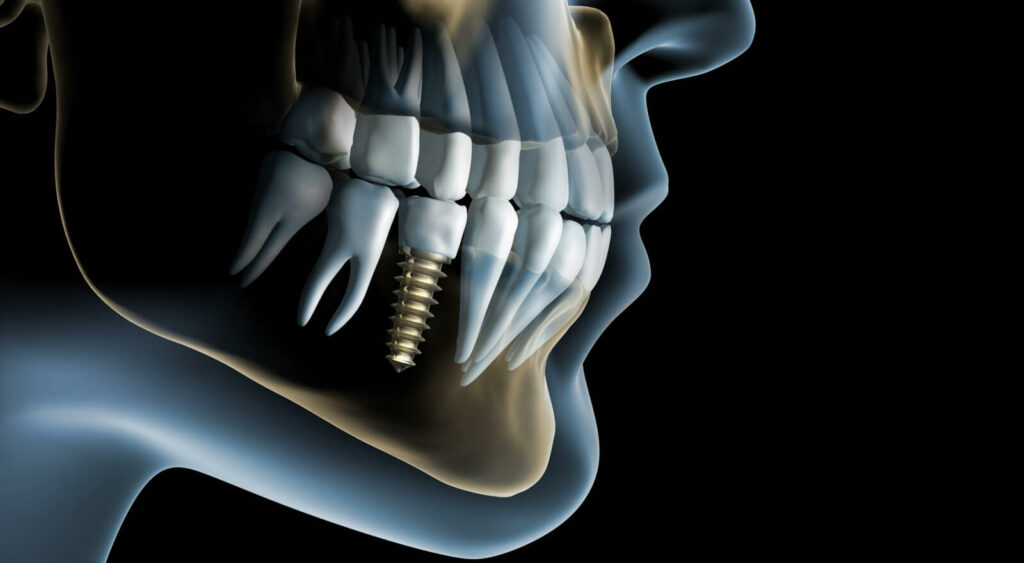 For patients missing multiple teeth, dentures offer a time-tested solution, and Lombard Dental Studio is well-versed in crafting comfortable and lifelike dentures. Furthermore, we're experts in the realm of dental implants restoration, including advanced procedures like all-on-4 and all-on-8. These methods provide fixed and highly durable solutions for tooth loss, restoring dental implants to their fullest potential.
Also, we offer inlays and onlays, restorative measures that target tooth damage not severe enough for a full crown but too extensive for a filling. With an eye for detail and aesthetic precision, we design these partial crowns to seamlessly blend with your natural teeth.
Affordable Excellence: Cost and Insurance Considerations
Understanding the cost and insurance aspects of restorative dentistry treatments is vital for making an informed decision. At Lombard Dental Studio, we believe in transparent, fair pricing. While costs can vary based on the complexity of the procedure and materials used, we strive to provide services that represent a blend of quality and value.
We acknowledge and process a variety of insurance plans, and our staff is always ready to help patients understand their coverage and plan their treatments accordingly. Moreover, we also provide flexible financing options to make restorative treatments more accessible to all patients.
Why Choose Lombard Dental Studio for Restorative Dentistry?
Led by Dr. Vadim Lebovich, our team upholds the highest standards of dental care. From the advanced tools and techniques we use to our patient-centric approach, we ensure that every visit to our center is a step towards optimal oral health and aesthetic satisfaction.
Our commitment to patient education sets us apart. We not only perform restorative procedures but also empower patients with knowledge about their oral health, equipping them to make informed decisions.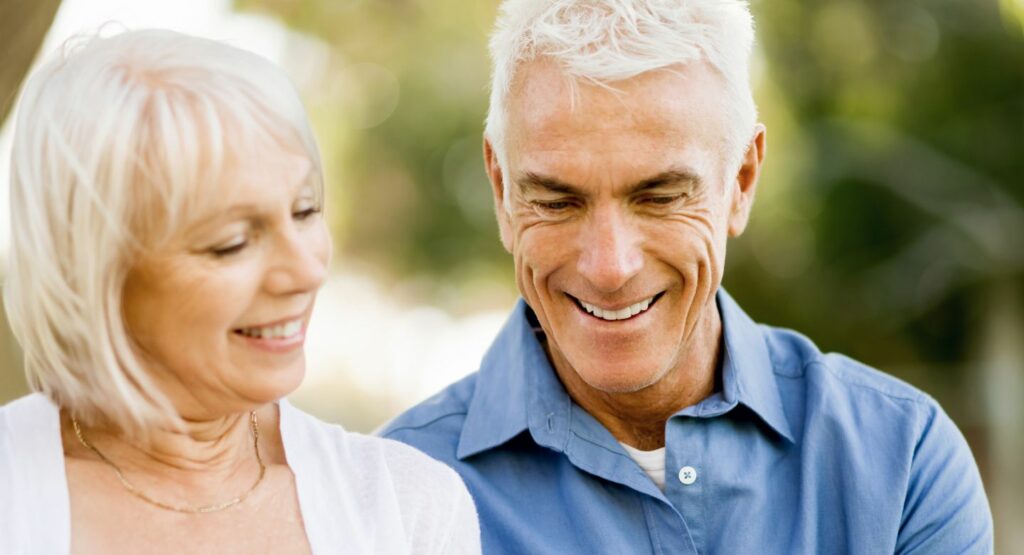 Frequently Asked Questions
To further assist you on your restorative journey, we've answered a couple of commonly asked questions:
What is restorative dentistry?
Restorative dentistry involves diagnosing and treating diseases and conditions affecting the teeth, gums, and maxillofacial (jaw and face) region. It includes procedures like fillings, crowns, bridges, implants, dentures, and inlays/onlays, all aimed at restoring your oral health and smile.
What is basic restorative dentistry?
Basic restorative dentistry refers to procedures such as dental fillings and simple extractions that aim to prevent further tooth decay or damage, often performed by a general dentist.
At Lombard Dental Studio, we stand ready to restore your smile and enhance your life. Trust us with your restorative dentistry needs, and let us help you step into a future of confident, radiant smiles.