Welcome to Lombard Dental Studio
Dentist Thousand Oaks
Dr. Lebovich, Thousand Oaks Dentist, is committed to providing you with excellent dentistry in a comfortable environment. You deserve a skilled, experienced dental team that can help you ensure great oral health. Experience what patient-centered care can do for you. We welcome new patients.
Enjoy the Convenience of Comprehensive Dentistry
Thousand Oaks, CA Dentist
You are important to us. For your convenience, we provide a wide range of dental solutions in our local Thousand Oaks location. Some of these options include cosmetic and restorative dentistry. If you require care from an outside specialist, we will refer you to one of our trusted colleagues.
SCHEDULE AN APPOINTMENT
Meet Dr. Vadim Lebovich
Dentist Thousand Oaks, CA
Dr. Vadim Lebovich is a dentist that is passionate about the well-being of the members of our community. He was born in the former Soviet Union and immigrated with his family when he was 13 months old. Raised in Southern California, he attended local schools, including Birmingham High School where he was introduced to dentistry and received a Dental Assisting Certificate at 17 years old. It was then, he says, that he knew dentistry was for him!
Learn More
You Benefit from our Education and Experience
Thousand Oaks, CA Dentist
Dr. Lebovich has an ongoing commitment to continuing education. We invest countless hours in learning the latest techniques and technologies in dentistry. You will receive effective and efficient care from our experienced dental team. Make Lombard Dental Studio your dental care partner. Contact our dental office in Thousand Oaks for an appointment today.
SCHEDULE AN APPOINTMENT
Family Owned and Operated
Dentist Thousand Oaks, CA
Lombard Dental Studio is a family owned and operated business focused on providing each patient the personal care they deserve. We are not corporate. You will see the same dental team at every visit.
Meet our friendly team
Testimonials
Thousand Oaks, CA Dentist
"Honestly the best most caring Dentist I have ever gone to. He is very knowledgeable. Dr Vadim helped me to get out of pain and love pain free. He is now my new dentist and I love coming here. Anna at the front is so caring and patient and a joy to talk to. Love this office! I recommend it to everyone"
Laen E.
"Everyone is so friendly and welcoming! I never had any problems with one! Their work is excellent!"
Itzel P.
"Kindness, compassion and caring is here. From Anna to the doctor, start to finish, this is a practice at the top of their game. Thank you for taking such good care of me."
Bob S.
READ MORE TESTIMONIALS
Dental News in Thousand Oaks
Thousand Oaks, CA Dentist
=
November, 2022
"Tooth worms" are the cause of tooth decay. That was the headline of a Sumerian text from around 5,000 B.C.E. Fortunately, the dental industry has...
Read More >>
=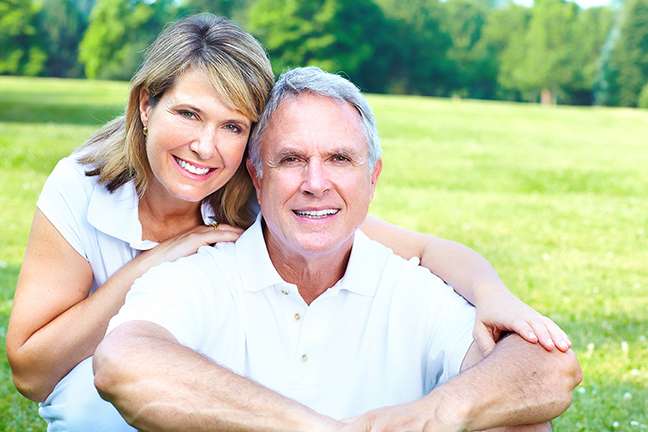 November, 2022
​Our dental team is pleased to provide high-quality removable dentures to new and existing patients who have experienced the loss of some or all of...
Read More >>
=
October, 2022
Don't wait until you're in pain to see your Thousand Oaks dentist! Most people make time to clean out the house, car, garage, or closets...
Read More >>